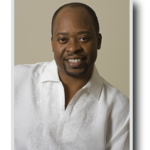 Dr. Biko Sankofa is a Howard University-trained Developmental Psychologist and founding partner of Exodus Trust Commodity Investment Ltd. Dr. Sankofa serves on the board of directors in the development of strategic models for the economic and socio-cultural development of emerging communities.
At Exodus trust, we primarily work with local groups, community partners, and other stakeholders to find an ecological fit between best practice tools and the sociocultural realities our vested partners face.
His research and work experience has allowed him to consult with a variety of organizations and institutions like the World Bank Group, The Jamaican Red cross, Tobago House of Assembly, Haiti Medical Mission (NOAH), National Public School Systems, and various public and private groups at the national and international level.
Dr. Sankofa is currently partnering with local stakeholders and capacity building programs in Sierra Leone Africa to combat issues around food insecurity.
Exodus Trust has acquired 25 acres of arable land, continues to build the capacity of small-scale farmers, and advancing solar powered aquaponic green housing, and value-added food processing to answer the demands of an emerging African market. At Exodus Trust, we continue to create collaborative partnerships to better increase food security in West Africa and sees our local partners and stakeholders as the most important variable in the equation for greater sustainability and development.