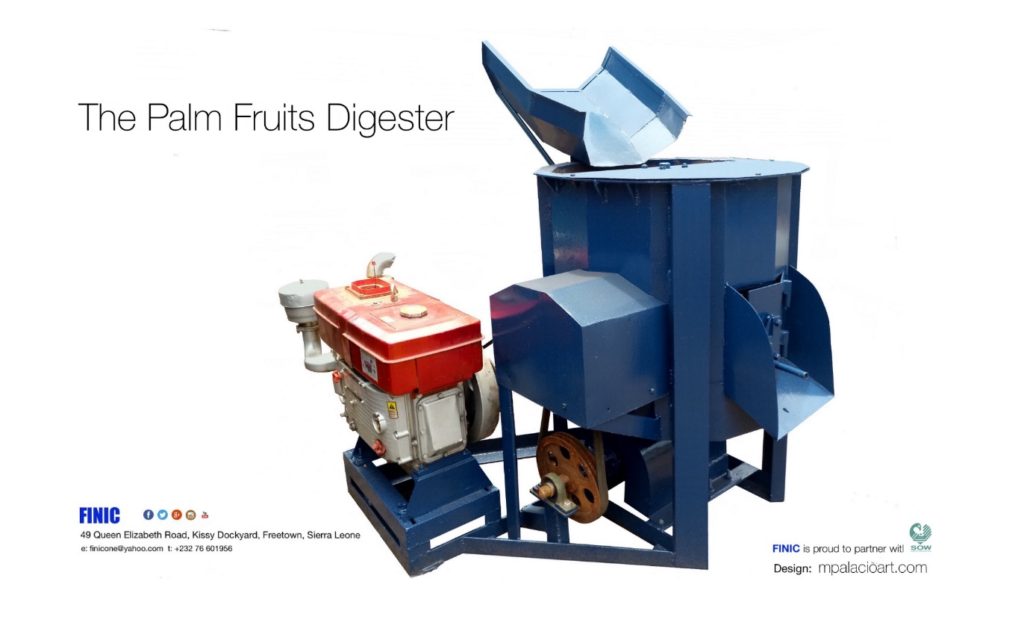 Voltage – 380
power – 10 KW
Revs – 140
Frequency – 50 Htz
Product Details
crushes /digests/ steamed or boiled macerates​
washes the resulting mash and separates the nuts and chaff/fiber from the palm butter containing the oil.
fed in batches each of 160 kg of palm fruits.
each batch lasts for approximately 8 minutes from crushing to washing.
Powered by Diesel 12 Horsepower engine.
Can also be powered by an electric motor of equal power where a connection to the national grid is available.
palm oil mill of 2 tons per hour capacity.
Others forming the machinery are palm bunches sterilizer, Palm fruits thresher, settling tank, and a clarifier.